TOWN OF UNICOI CALENDAR OF EVENTS
Check out the events calendar for all the activities going on in the Town of Unicoi.  It's a great way to stay up to date with annual events and anything going on in the area.  If you have an event you would like to add to our calendar, please contact us at unicoiparksandrec@gmail.com.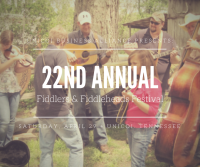 22ND ANNUAL FIDDLERS & FIDDLEHEADS FESTIVAL
Join us for the 22nd Annual Fiddlers and Fiddleheads Festival at Farmhouse Gallery and Gardens, presented by the Unicoi Business Alliance. The event will he held on Saturday, April 29 from 10am-7pm. Event entry is FREE and everyone is welcome! Free camping will be available. 
The event will include indoor and outdoor music stages with music from all over the area, an antique car show, handmade craft vendors, food trucks, a beer garden, and much more! Music will range from bluegrass to gospel with some country. If you are interested in playing at the festival, contact Trish Bennett at (423) 735-0517. If you are interested in becoming a vendor, contact Sarah Jennings at (423) 735-0317 or sjennings@unicoitn.net. For Car Show inquiries contact Mike McIntosh at (423) 743-5085.
On Friday, April 28 there will be a Model A Hill Climb in the Town of Unicoi. For Hill Climb inquiries contact Ken Miller at (423) 638-4383 or vickyman@comcast.net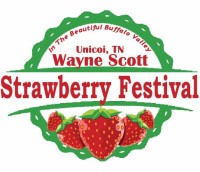 WAYNE SCOTT STRAWBERRY FESTIVAL
The Town of Unicoi Strawberry Festival is a celebration and presentation of the unique heritage, foods, crafts and culture of the southern Appalachian region. The festival is coordinated and sponsored by the Town of Unicoi and is held on the field at the Unicoi Elementary School (404 Massachusetts Avenue Unicoi, Tennessee). The Festival will be held on Saturday, May 20, 

2017, from 10 am – 5 pm. Food for all tastes, musical entertainment, special events, and quality arts and crafts blend to create an exceptional atmosphere for artists to exhibit and sell their work. 
UT EXTENSION EDUCATIONAL CLASSES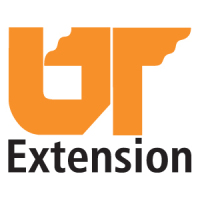 Rachel York, Family & Consumer Sciences Agent, will be providing several hands-on canning workshops.  Participants will learn safe and easy methods for preserving fruits and vegetables at home.  All ingredients and supplies will be provided.  For more information, contact UT Extension Unicoi County at 735-1637 or visit unicoi.tennessee.edu and click on the Family link.  Space is limited so pre-registration is recommended.​ ​​​
​